The MDA is is Michigans primary source for oral healthcare and home to more than 5,500 Michigan dentists. MDA dentists are dedicated to upholding the highest standard of practice so that you and your family can receive the best oral care.
This section of the MDA site provides answers to common questions about oral health including how to find a dentist, the benefits of water fluoridation, and more.
This resource lists free and low cost dental services available in Michigan, including free dental clinics, sliding fee scale dental clinics, and non profit dental clinics.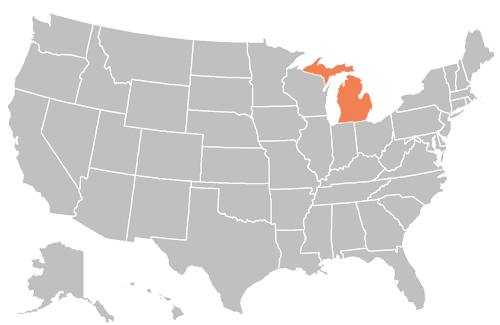 Si quaeris peninsulam amoenam circumspice (If you seek a pleasant peninsula, look about you)
Capitol: Lansing
Nickname: The Wolverine State, The Great Lakes State, The Automotives State, Water Wonderland (former)
State Bird: American robin
State Flower: Apple blossom