The MDS is a 5,000-member constituent of the American Dental Association. It is dedicated to the professional development of its member dentists, promotion of the highest professional standards, and championing oral health in the Commonwealth.
This page at the MDS site will help you find a dentist and includes links that cover dental topics, nutrition information, and related topics.
This resource lists free and low cost dental services available in Massachusetts, including free dental clinics, sliding fee scale dental clinics, and non profit dental clinics.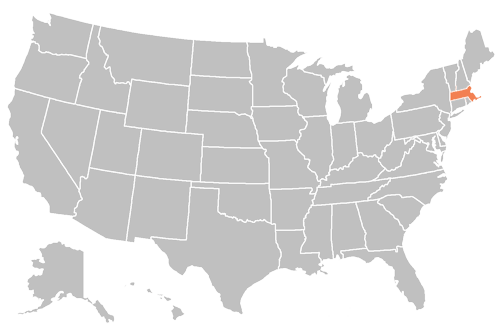 Ense petit placidam sub libertate quietem (By the sword she seeks peace under liberty)
Capitol: Boston
Nickname: Bay Statee
State Bird: Domesticated turkey
State Flower: Mayflower