The Virgin VDA is a non-profit organization whose vision is to continually improve the quality of dental education and treatment within the state of Virginia.
This page at the VDA site provides videos and information about the associations activities and related issues.
This resource lists free and low cost dental services available in Virginia, including free dental clinics, sliding fee scale dental clinics, and non profit dental clinics.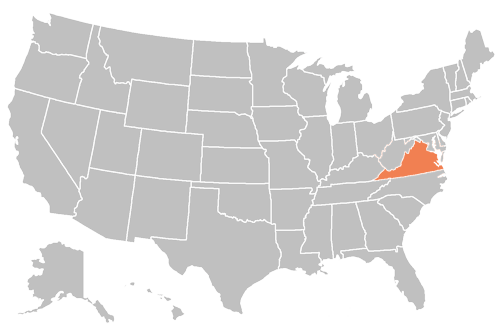 Sic semper tyrannis (Thus always to tyrants)
Capitol: Richmond
Nickname: Old Dominion, Mother of Presidents
State Bird: Cardinal
State Flower: American dogwood