The NHDS is home to nearly 800 member dentists and over 200 hygienists and other oral health practitioners. The NHDS is also an invaluable resource for the general public.
This page at the NHDS site provides help with finding a dentist, a dental health FAQ, low cost dental resources, and information on filing a complaint.
This resource lists free and low cost dental services available in New Hampshire, including free dental clinics, sliding fee scale dental clinics, and non profit dental clinics.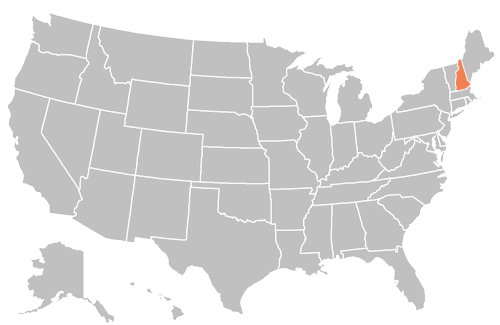 Live Free or Die
Capitol: Concord
Nickname: The Granite State
State Bird: Purple finch
State Flower: Purple lilac