The Maryland State Dental Association, founded in 1883, is a professional organization seeking to protect the public's oral health as well as the dentistry profession. The MSDA provides continuing education resources to dentists and other dental professionals. The MSDA also has patient advocacy programs as well as support for charitable dental programs through its foundation.
This document, published by the Maryland Department of Health and Mental Hygiene, helps Maryland residents (whether adults, children, special needs patients, caregivers, or advocates) with finding affordable dental care services in the state and nearby areas.
The Maryland Dental Association provides this online list of dental care options available at reduced cost or free, depending on the provider and the patient's qualifications. Options include Missions of Mercy, a project where volunteer dentists and dental staff perform free, two-day dental clinics at locations around Maryland. There is also Maryland Healthy Smiles. This program provides dental treatment for:
Children under the age of 21
Former foster care recipients under the age of 26
Pregnant women 21 years of age and older
Adults enrolled in the Rare and Expensive Case Management (REM) program.
There is also a Healthy Smiles pilot program serving adults between the ages of 21 & 64 who receive full Medicaid and Medicare benefits.
Finally there is the Maryland Foundation of Dentistry. This organization facilitates free oral health care donated by dental professionals for Maryland adults with intellectual, physical, or developmental disabilities and who are unable to afford dental care.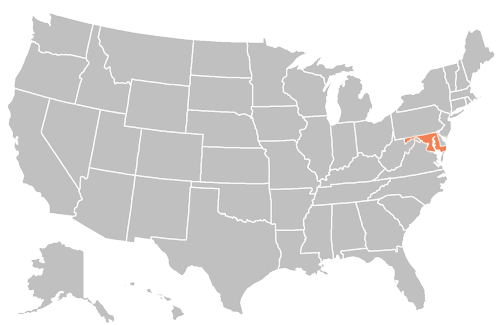 Fatti maschii, parole femine (Manly deeds, womanly words)
Capitol: Annapolis
Nickname: Free State, Old Line State, America in Miniature
State Bird: Baltimore oriole
State Flower: Black-eyed susan