While primarily a professional membership organization, the MDA is involved with a variety of services to the public, including awareness/education campaigns.
This page at the MDA site provides information about finding a dentist or clinic, donated services, and various oral health topics.
This resource lists free and low cost dental services available in Maine, including free dental clinics, sliding fee scale dental clinics, and non profit dental clinics.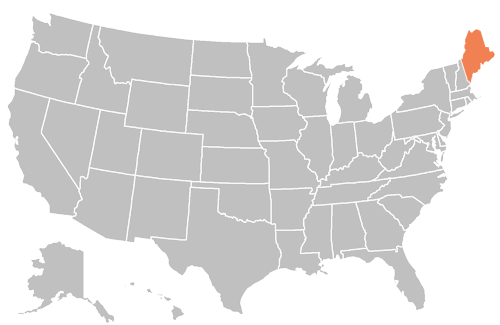 Dirigo (I direct)
Capitol: Augusta
Nickname: The Pine Tree State
State Bird: Black-capped chickadee
State Flower: White pine cone and tassel