Formed in 1908, the NMDA is a trusted voice of dental health care in New Mexico. As the premiere dental association in the state, it is responsible for advocating for the art and science of dentistry on behalf of the people of New Mexico.
This page at the NMDA site provides information about improving oral health, finding and working with NMDA dentists, a dental health FAQ, and governmental and charitable resources.
This resource lists free and low cost dental services available in New Mexico, including free dental clinics, sliding fee scale dental clinics, and non profit dental clinics.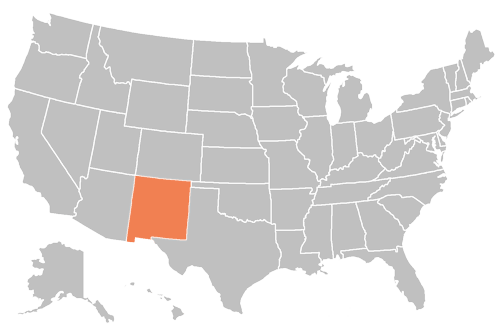 Crescit undo (It grows as it goes)
Capitol: Santa Fe
Nickname: Land of Enchantment / Tierra del Encanto
State Bird: Greater roadrunner
State Flower: Yucca flower