The MDA represents over 70% of Mississippis licensed dentists. It is committed to encourage the improvement of the oral health of the public, to enhance members ability to provide care, andpromote the science of dentistry.
This page at the MDA site provides help findinf a dentist, a symptom checker, and links to areas on the website and beyond that provide oral health and dentistry information.
This resource lists free and low cost dental services available in Mississippi, including free dental clinics, sliding fee scale dental clinics, and non profit dental clinics.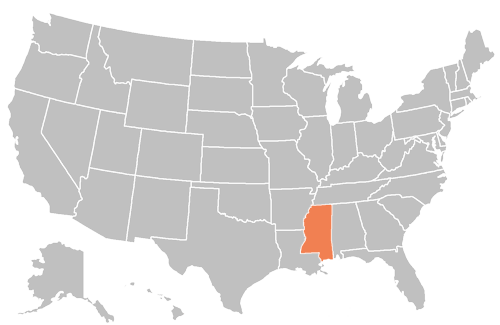 Virtute et armis (Power and weapons)
Capitol: Jackson
Nickname: The Magnolia State, The Hospitality State
State Bird: Northern mockingbird
State Flower: Magnolia