The IDA represents the oral health profession in the State of Iowa. Nearly 90 percent of dentists practicing in Iowa are members, who work together to advocate for quality oral health care for all Iowans
This page at the IDA site provides links to other dental associations and related organizations on the Internet as well as help with finding a dentist and answers to frequent questions.
This resource lists free and low cost dental services available in Iowa, including free dental clinics, sliding fee scale dental clinics, and non profit dental clinics.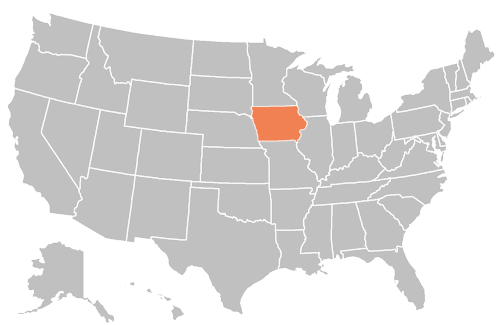 Our liberties we prize and our rights we will maintain
Capitol: Des Moines
Nickname: The Hawkeye State
State Bird: American Goldfinch
State Flower: Wild prairie rose